Discover ADDIESDIVE
Discover ADDIESDIVE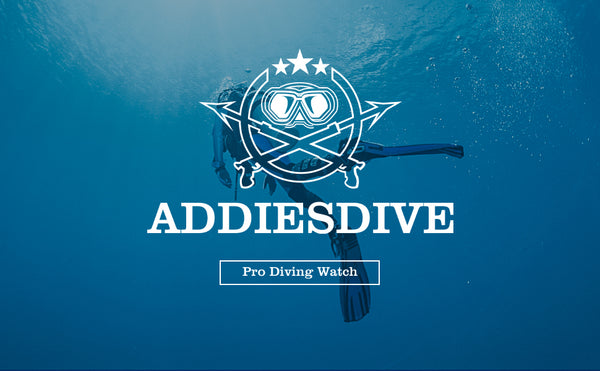 Discover ADDIESDIVE
Jacques Cousteau, the renowned French explorer and underwater photographer, revolutionized underwater exploration by inventing scuba diving equipment. His invention permitted divers to stay submerged longer, opening new possibilities for deep-sea photography and videography.

Inspired by Cousteau's pioneering efforts, ADDIESDIVE, a prestigious watchmaker, has engineered a series of diving watches, suitable for depths from 200M to 1000M. The watches utilize the Japanese NH35A automatic movement, synthetic sapphire crystal, and a brightly illuminated unidirectional rotating ceramic bezel. Also included is a screw crown and high-grade, anti-corrosion 316L stainless steel. Despite these high-end features, the watches remain affordable, earning ADDIESDIVE worldwide acclaim from a diverse range of customers.

Behind Our Logo

The ADDIESDIVE logo, an embodiment of the deep-sea spirit, features two spearguns crossed over a pair of diving goggles. This image serves as a poignant reminder of the threats faced by marine life due to human activities. The crossed rifles symbolize a stand against indiscriminate hunting, reflecting the ongoing plight of endangered and extinct sea creatures.
Our Workshop
Step inside our workshop, where each timepiece is brought to life with precision, passion, and meticulous attention to detail.

It's here that our commitment to superior craftsmanship and enduring quality takes physical form, culminating in diving watches admired around the globe.