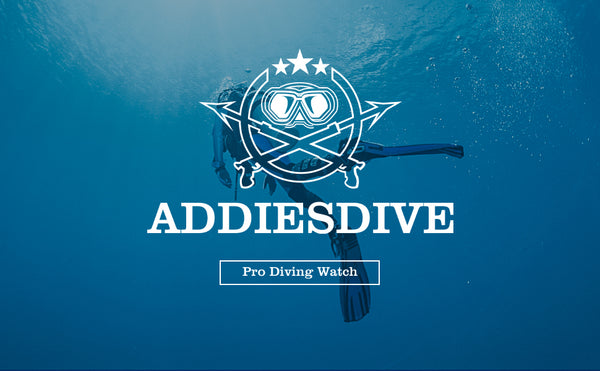 Jacques Cousteau is a French explorer and underwater photographer. He invented scuba diving devices, allowing explorers to stay underwater longer to take more deep-sea photos and videos.

Inspired by the inventions of Jacques Cousteau, ADDIESDIVE, a professional watchmaker, has developed a series of diving watches, ranging from 200M to 1000M divers. Japan NH35A automatic movement, synthetic sapphire crystal, super bright unidirectional rotating ceramic bezel, screw crown, premium anti-corrosion 316L stainless steel, low price, all these features help ADDIESDIVE to gain full recognition from mass customers all over the world.

ADDISDIVE logo deep sea spirit icon is composed of two spearguns and a pair of diving goggles. With humans hunting and destroying sea creatures, many sea creatures are endangered or even extinct. Two crossed rifles represent a protest against hunting in the deep sea. We should protect the marine ecosystem.
workshop