One of the best professional diving watch | Addiesdive AD2103
One of the best professional diving watch | Addiesdive AD2103
If you can only choose one diving watch , what should you choose? This is a professional diving watch monster AD2103  from Addiesdive. Let's take a look at its specifications - Cyclops date window, Japan NH36A automatic movement, 42mm diameter.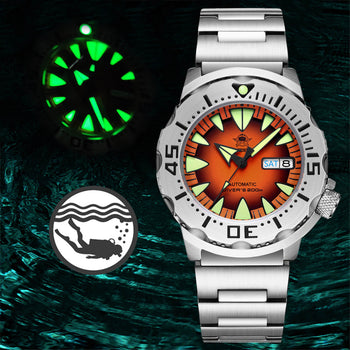 This retro watch looks like a monster's fangs and claws from the side. The ratchet gear on the outer ring of the chronograph bezel adopts a distinctive design that is wide from top to bottom. He can let us see the marks that are particularly like the bite of a monster, and the teeth marks are clear. And its chronograph outer ring is a downward slope, which not only protects the mirror, but also enhances the ability to receive light, making the dial appear brighter.
From the bezel and case, the entire stamping of the watch seems to fit perfectly. An impression formed by the three claws is really embedded in the case, which looks very mighty.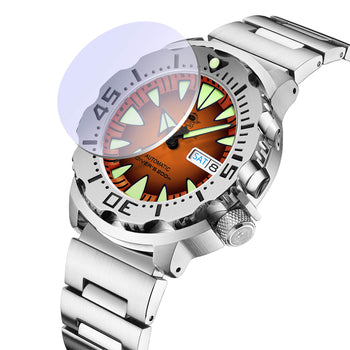 Although it is positioned as a high-end watch, it also gives customers a good price ratio. This automatic mechanical watch is equipped with NH36A movement, bidirectional self-winding, 24 jewels, 41 hours of power reserve. Extremely stable and very precise. The one-way rotating timing outer ring is convenient for calculating the sustainable time of the oxygen cylinder during underwater sports. Ensure accurate timing and increase the safety of the wearer when diving. The bottom cover is a stainless steel screw bottom cover, which is compact and dense, and is also printed with the Addiesdive logo.
So how would you rate Godzilla in this mechanical watch?