by GuangGavin
Mar 02, 2022
How to adjust length of the watch steel strap?
How to adjust length of the watch steel strap?
Please check the step photos as below:
1.Compare the strap orientation. Before you are ready to remove the strap, look carefully at the arrow on the back of the strap and align the pinhole on the bracelet in the direction of the arrow.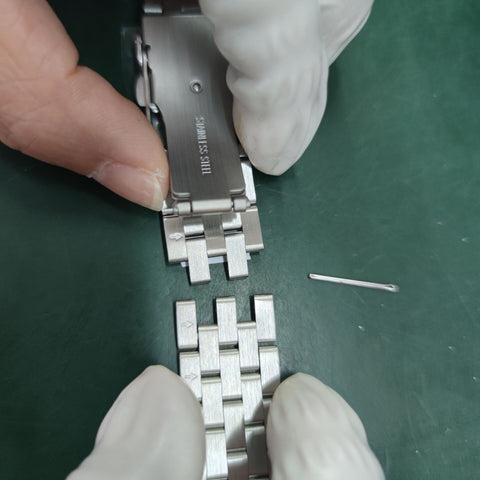 2.Take out the watch needle. Align the steel needle of the watch remover with the pinhole of the strap, and use a small hammer to knock out the watch needle.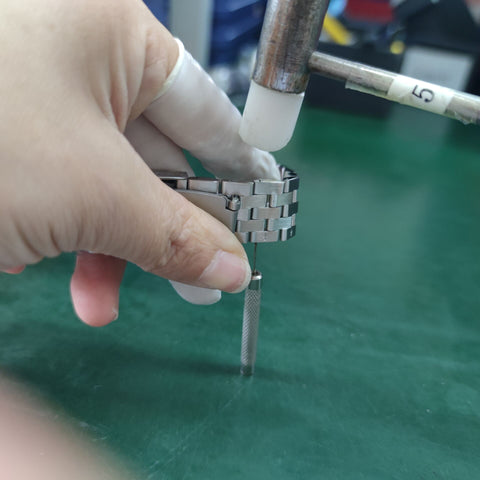 3.Reinstall the watch needle. After dismantling the strap to a suitable size for the wrist, first connect the two disconnected straps, and then push the steel needle in or hit it with a hammer according to the method in the second step.