What Is A Dive Watch?
What Is A Dive Watch?
 A dive watch, also known as a divers watch or diving watch, is any watch that is designed to withstand underwater diving. This might seem rather obvious, but there are specific criteria that a dive watch must meet to be considered a dive watch.A dive watch has to be legible and accurate underwater as well as be waterproof to at least 100 meters. Watch manufacturers implement several design choices into their watches to meet these criteria. 
Here's a closer look at what features actually make a dive watch, a dive watch:
Legibility
To improve underwater readability, you will typically find large numerals, large hands, and contrasting dial colors on a dive watch. These numerals and hands are usually painted with a luminous material that will glow in the light deprived depths where one might find a dive watch.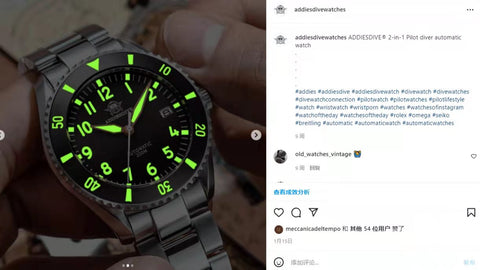 Accuracy
As the entire point of a dive watch is to record the length of time a diver spends in the water, it must be accurate. Dive watches will typically have unidirectional bezels as a result, so minutes can be counted and a knock against the bezel will cause it to rotate, so the time spent underwater is overestimated, as under-estimating it could prove deadly. Dive watches will also typically be very resistant to magnetic fields or forceful impacts, which might reduce the accuracy of the watch.
Water Resistance
A dive watch should be waterproof to at least 100m. While this might seem like a lot, in the modern age of dive watches it is barely scratching the surface. Modern dive watches that want to be taken seriously have to start at the 200m mark. Water-resistance is generally achieved by having screw-down case backs, pushers and crowns.
If a dive watch is going to be used to go very deep, it will usually be fitted with helium escape valves. These valves eject helium from inside the case should any enter. A build-up of internal pressure could blow the crystal off the watch. Helium escape valves are typically only found on the best dive watches that are rated for the greatest of depths.
Some of our top picks for Dive Watches:
For the starter version, you can choose Addiesdive H3-2. Waterproof to 200m and packing all of the typical diver watch functions, it's a great place to start if you want a practical budget-friendly option.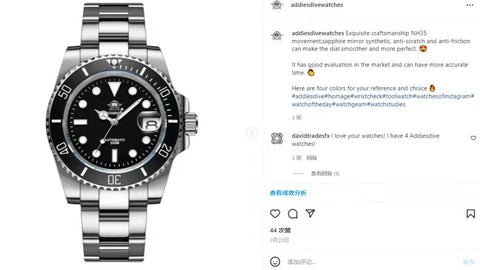 If you want something advanced, you can get the Addiesdive H8 . Case diameter 43.8mm, water resistant to 200m.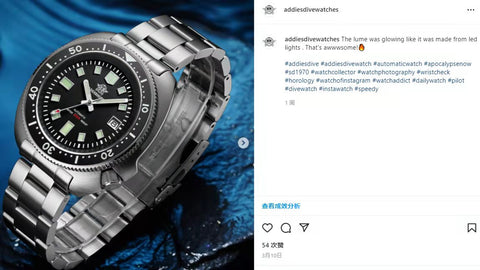 Finally, let's take a look at this, addiesdive H6, 45mm stainless steel case. Equipped with a helium escape valve, it is incredibly water resistant to 1000 meters.